BASECAMP in
the COFFEE LANDS
FT JILL PATTERSON
323,5 Miles
38.393 Ft climbed
January 13 - 20, 2024
$2.550 USD per person
8 days / 7 nights fully accompanied trip
All accommodations (Double occupancy)
All breakfasts, 3 Lunches, 4 Dinners
All ground transportation
All luggage transfers
Services of our expert guides
24 hour Mechanichal support
Support vehicles (Van, Car, Motorbike)
Sport nutrition (Energy bars, Drinks)
Kit (Bidon, Essentials case, Cycling Jersey,
T-shirt)
Travel accident insurance
ALTOS is a company that allows cyclists to travel through Colombia on their road bikes while their non-cyclist companions enjoy all the cultural activities this country has to offer. This is a Colombian company that will guide you to meet its culture while practicing the best sport in the world.
ALTOS was created by two siblings from Manizales whose family has been united by a cycling life style. They´ve witnessed and have been part of several accomplishments by Colombian cyclists. In ALTOS we believe this sport is the best way to meet good friends, share time with relatives, and test your mental and physical limits.
We will take you on a cycling tour in which your mental and physical strength will be tested. We will delight you with our many cultural experiences.
We offer a familiar environment that will make you feel at home.
Our main goal is to get you to know the true Colombian culture, you´ll experience this country from within. We will pedal on the roads that have forged many world tour riders while we meet agricultural populations and towns that were once Spanish colonies.
We´ll provide the best service for cyclists and we will assure you that the only thing you have to worry about is to pedal. You'll be riding with coach Jill Patterson, 2022 USA National Gran Fondo Champion, and coach Lee Sandstead. She, alongside coach Lee, will be coaching and guiding you as you ride with them each day.
We´ll host you in the best hotels of each region that combine premium service with authentic cultural experience.
BASECAMP in
the COFFEE LANDS
FT JILL PATTERSON
323,5 Miles
38.393 Ft climbed
January 13 - 20, 2024
$2.550 USD per person
8 days / 7 nights fully accompanied trip
All accommodations (Double occupancy)
All breakfasts, 3 Lunches, 4 Dinners
All ground transportation
All luggage transfers
Services of our expert guides
24 hour Mechanichal support
Support vehicles (Van, Car, Motorbike)
Sport nutrition (Energy bars, Drinks)
Kit (Bidon, Essentials case, Cycling Jersey,
T-shirt)
Travel accident insurance
WELCOME TO ALTOS CYCLING!
We will be waiting for you at Matecaño Internacional Airport serving the city of Pereira. We will drive you to one of the most strategic and beautiful places to ride bikes and drink colombian coffee. Our mechanics will help you assemble your bikes and we will host a welcoming dinner where you will receive the ALTOS kit and get to know all the staff.
DISTANCE 43,63 MILES
ELEVATION GAIN 4.757 FT
MAX ALTITUDE 5.849 FT
CLIMB OF THE DAY  ALTO DE MANDARINAS (DISTANCIA: 4,3 KMS, PENDIENTE MEDIA: 5,1 %)
Today we face our first day in the Colombian countryside. We will try to get the body used to riding at altitude and check that we feel comfortable on the bike. Before going up, Jill will give you the first of many tips and exercises that will come to improve your climbing and riding skills. In the afternoon we will have free time in Filandia, one of the favorite towns for visitors due to its tranquility and beautiful architecture of the Antioquian colonization, at the end of the afternoon we will have lunch at the TUK TUK restaurant.

After this we will go to one of the best hotels where we can rest, the only Latin American hotel designed just for cyclists, Casa du Veló.
1
STAGE
MOVICH
CASA DU VELO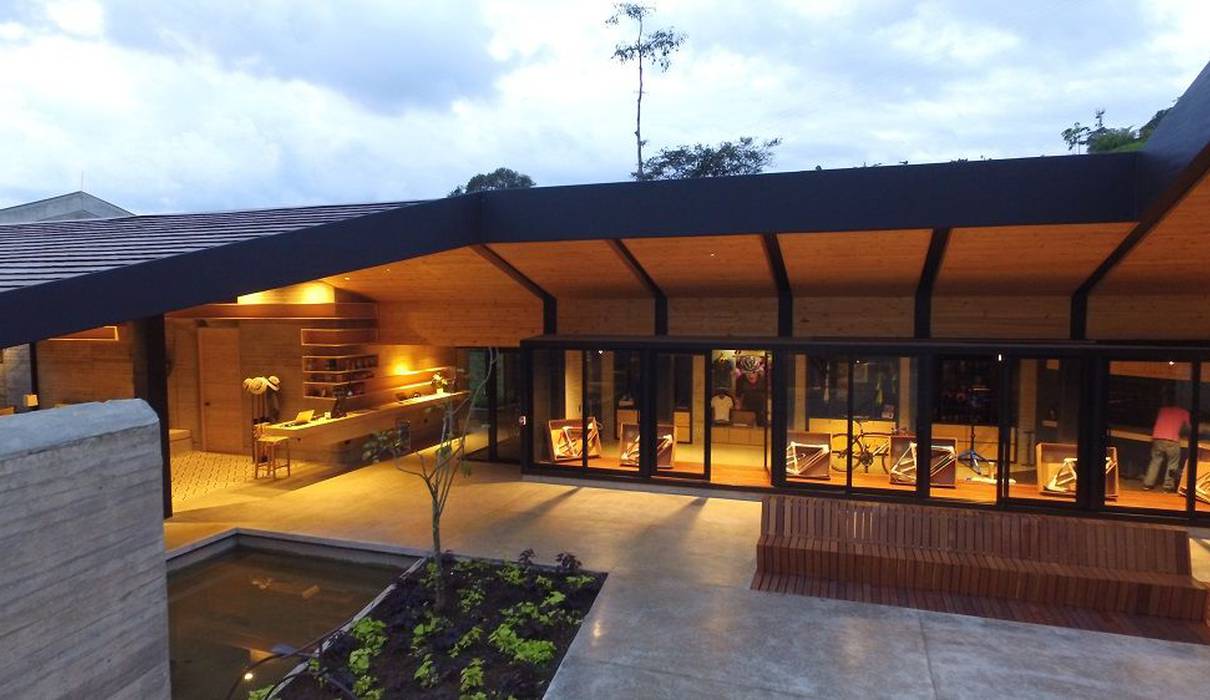 NOT EVERYTHING IS
ABOUT CYCLING.
DISFRUTA the CULTURA
APROX DURATION 6:06:26
DISTANCE 88 MILES
ELEVATION GAIN 8.402 FT
MAX ALTITUDE 6.988 FT
CLIMB OF THE DAY  ALTO DE LA UNION (DISTANCIA: 6,7 KMS, PENDIENTE MEDIA: 7,1 %)
Today we face the next challenge to conquer the Colombian roads. We will ride the route of the GIRO DE RIGO race, which will take us through iconic Coffee Towns and tough climbs! Give it all you've got left, don't take anything back home!

We will return to the hotel Casa du Veló and in the afternoon we will have free time for you to walk around while enjoying the beautiful Municipality of Filandia, Quindío, a small and authentic town in the Eje Cafetero, a place with a wide cultural and natural offer, which has become a favorite destination for travelers from all over the world.
2
Stage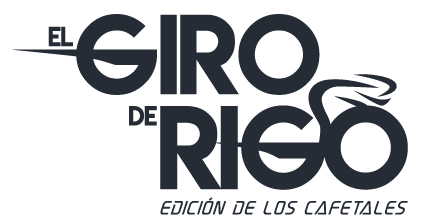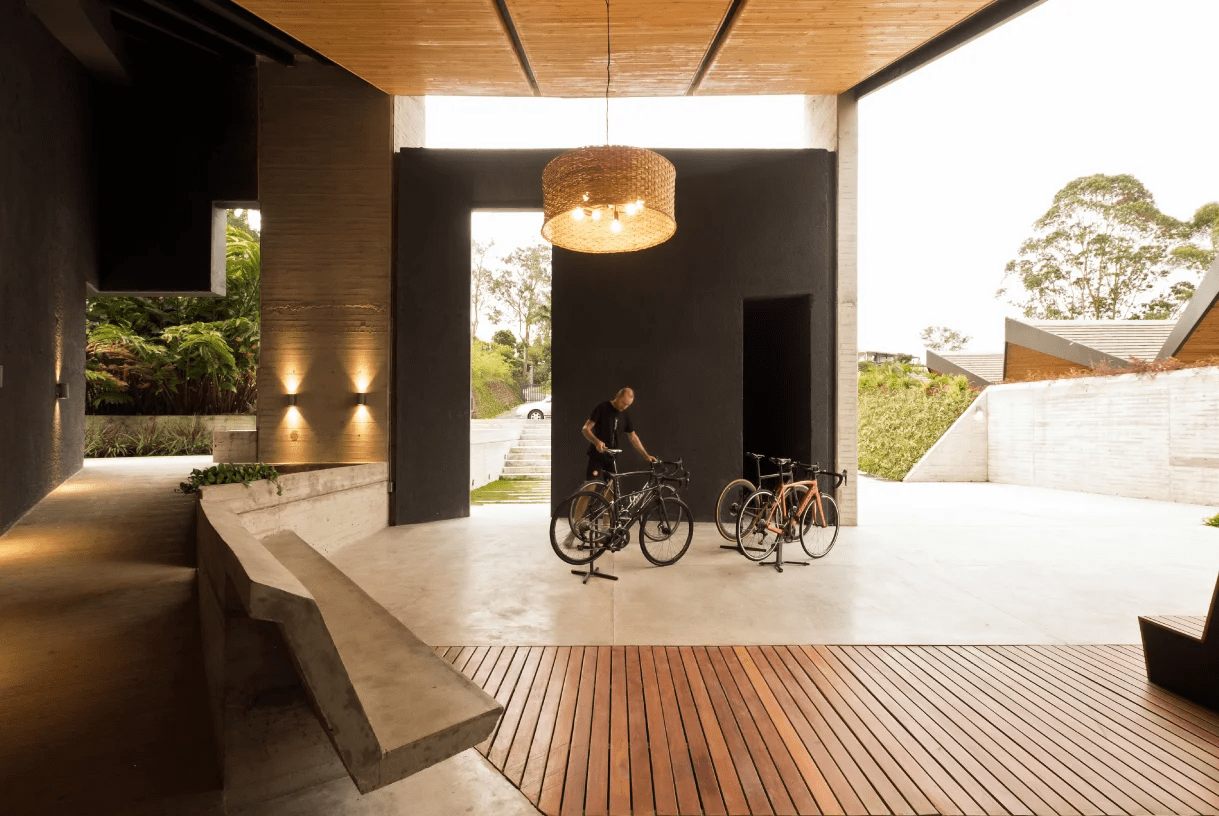 LIVE TO RIDE,
RIDE TO
PEDALEAR
POR TODO
COLOMBIA
APROX DURATION 3:05:34
DISTANCE 38 MILES
ELEVATION GAIN 4.793 FT
MAX ALTITUDE 7.972 FT
CLIMB OF THE DAY  ALTO DEL COCORA (DISTANCIA: 9 KMS, PENDIENTE MEDIA: 6 %)
Today we will focus on relaxing and getting to know the most iconic town of the Colombian coffee region. Salento has the most beautiful colonial architecture and the biggest wax palm forest of the country. We will have a typical trout for lunch.

Casa du Veló will welcome us with an afternoon in the SPA!.
3
Stage
casa du velo
valle del cocora


RIDE the ROADS
of
LOS ECARABAJOS.
DISTANCE 65,92 MILES
ELEVATION GAIN 7.831 FT
MAX ALTITUDE 6.676 FT
CLIMB OF THE DAY  ALTO DE BODEGA (DISTANCIA: 6 KMS, PENDIENTE MEDIA: 6,2 %)
Let's get serious! It's time to move on to another beautiful destination, and moving around Colombia always requires great efforts. We will change locations and move to another spot in the coffee lands. Today we have a great day of climbing ahead of us, we hope the pain fades away as you enjoy the most beautiful scenery all week. Our staff will always be there so that the only thing you have to worry about is pedaling.

In the evening we will have pizza for dinner in our private house in Santagueda, where we will rest to prepare the body for what awaits us tomorrow.
4
Stage
filandia
marsella
santagueda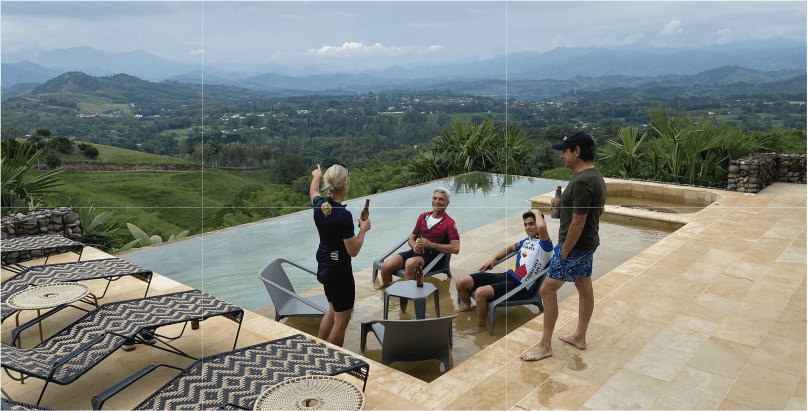 APROX DURATION 2:55:00
DISTANCE 33 MILES
ELEVATION GAIN 5.849 FT
MAX ALTITUDE 1.984 FT
CLIMB OF THE DAY  ALTO DE LA URIBE (DISTANCIA: 16 KMS, PENDIENTE MEDIA: 4 %)
Today, before leaving we will have a delicious breakfast that will give us energy for today's ride, we will ride the trails with an excellent view. We will have lunch at the Venecia Hotel and we will go on a coffee tour, we will immerse ourselves in a coffee experience around those magical little beans. The tour will give you the satisfaction of understanding and passion for coffee. Afterwards, we will return to our base camp.

In the evening we will have dinner in our private house and rest for the next day!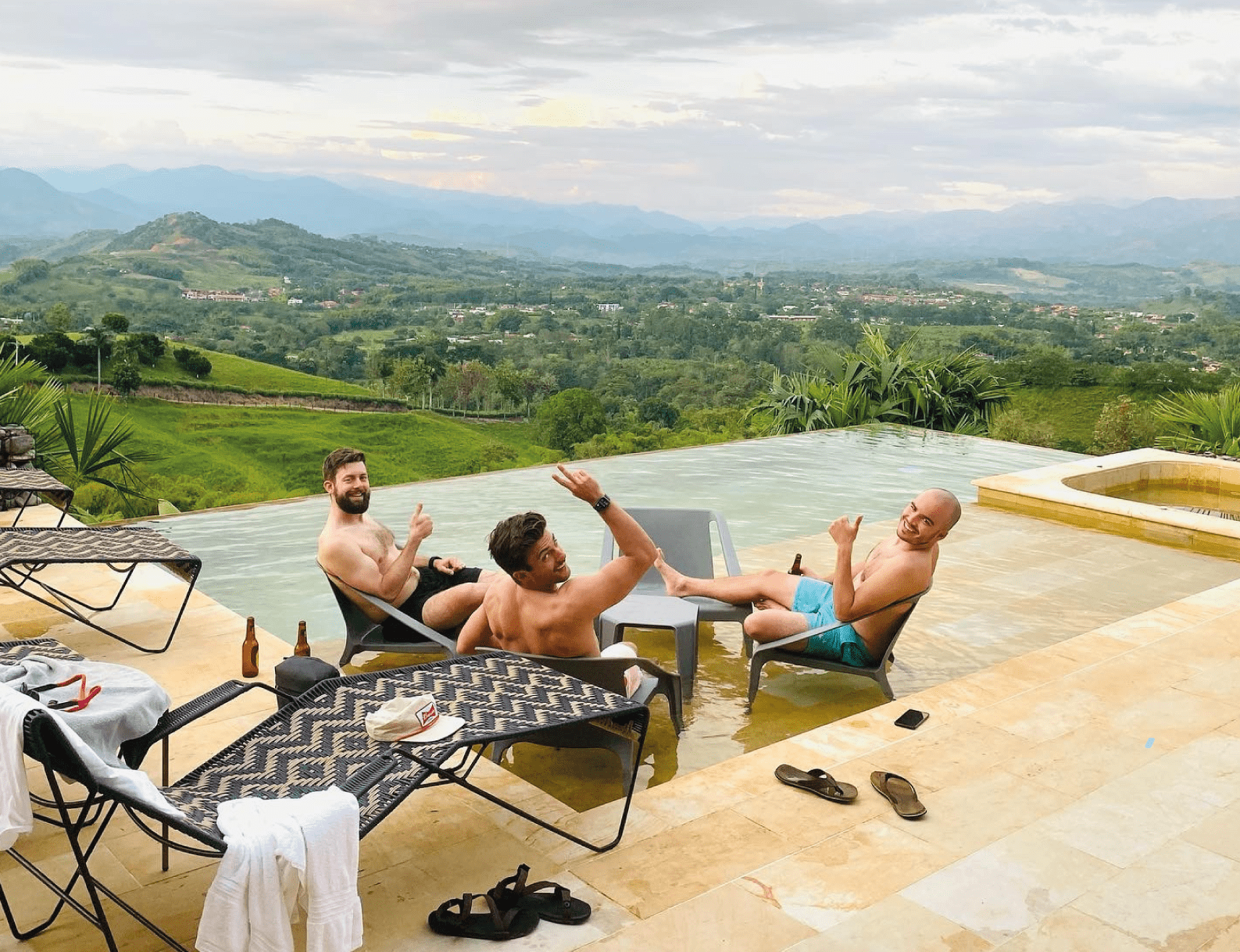 APROX DURATION 4:05:45
DISTANCE 55 MILES
ELEVATION GAIN 6.761 FT
MAX ALTITUDE 5.872 FT
CLIMB OF THE DAY  ALTO DE RISARALDA (DISTANCIA: 10 KMS, PENDIENTE MEDIA: 6.6 %)
We will cycle on roads with almost no traffic and pass through some emblematic coffee villages. We will have a delicious lunch in our private house in Santagueda and in the afternoon we will enjoy a relaxing sports massage.

Afterwards we will have a farewell dinner in our private house where we will remember the good moments of the trip.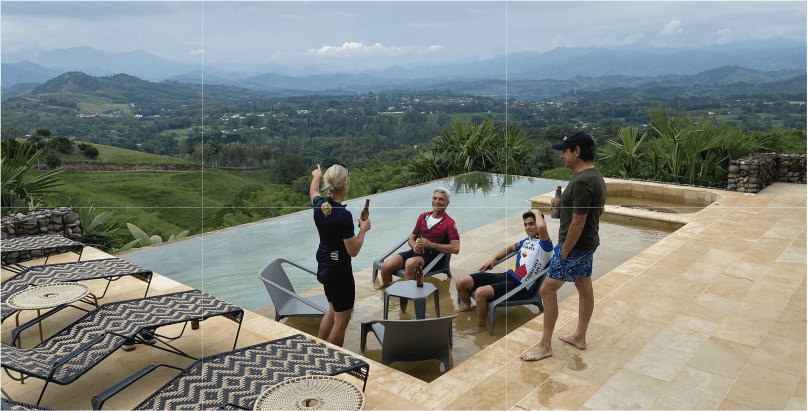 DON'T STOP
CYCLING, JUST

ECHE PA' LANTE.
After breakfast we can drive you guys to the airport of Pereira or Armenia. We hope you've had a great week!
FINCA PRIVADA SANTAGUEDA - 4 Nights