Riding a bicycle is a passion that little by little is expanding around the world. More and more people share this union between cyclists, machines, and roads; a feeling of effort well rewarded with beautiful landscapes and overcoming each climb. South America has unmissable destinations and among them, Colombia cycling tours stand out. Discover with us 4 reasons to say yes to this adventure.
The mountains of Colombia have attracted a large number of cycling enthusiasts. No wonder, the lands of Egan Bernal, Nairo Quintana, Rigoberto Urán, and other great cyclists of the country are the ideal place to improve your skills. For example, with mountain bike tours you will test your skills and help you improve your physical condition. Likewise, the descents and curvy sections will put maximum stress on your body.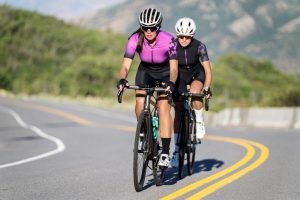 Variety of roads
Cycling in Colombia is designed for everyone. No matter if you are a gravel lover or if you feel more comfortable on the trails, Colombia cycling tours are designed for different types of terrain. There are no excuses to challenge the different environments that await you. In addition, cycling in Colombia has options for all tastes combining mountains and plains even in the same tour.
Culture and diversity
Colombia is a charming country, full of traditions and diversity in every town you visit. Therefore, after getting off your bike you will find landscapes, tourist sites, unique cuisine, and friendly people willing to share their way of seeing the world. Depending on the tour you choose, you will have at your disposal different complementary activities, all focused on providing you with a complete and authentic experience.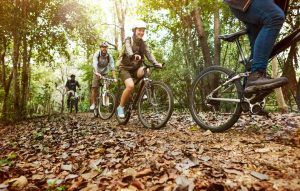 In Altos Cycling we are attentive to your needs during the tour. That is why our Colombia cycling tours are designed for you to enjoy your experience to the fullest without leaving out safety. Get ready to give one hundred percent on your bike without having to worry about most of the details. From accommodations, accident insurance, technical attention on the road to hydration and snacks are all covered with us.
Enjoy Colombia with Altos cycling
These are just four reasons to say yes to our Colombia cycling tours. There is much more to explore in each of our proposed routes. We take care of every detail and elaborate the tours to provide a challenging approach, but at the same time allow you to make the most of every moment. Our approach seeks to be a reference for the best bicycle tours in America. If you want to know more information about our routes or book with us, we invite you to contact us. Live the adventure and push your limits with Altos cycling.