Join us at one of the best GRAN FONDOS you could find all around the world!!!

This GIRO DE RIGO CENTRAL EDITION (NOV 9th – 13th) is a 3-stage tour, with 303 Km (190 mi.) total distance and 3.263 m+ (9.790 ft+) accumulated altitude, that will test your limits while you have fun and make new friends.

All the above, with the well-known staff, service and logistics provided by ALTOS CYCLING, for you not to worry about anything and enjoy top-end support, lodging, feeding and transportation.

What are you waiting for? Few slots available.
303.65 kms
3.263 mt elevation gain
9 - 13 Nov, 2023
$USD 1.800
Event ticket
5 days / 4 nights fully accompanied trip
All accommodations (Double occupancy)
All the meals
All ground transportation (Round trip to Bogotá)
All luggage transfers
Services of our expert guides
24 hour Mechanichal support
Support vehicles
1 sports massage
Sport nutrition (Energy bars, Drinks)
Kit (Bidon, Cycling Cap , Cycling Jersey, T-shirt)
Staff to customer 1:2
Travel accident insurance
We will be waiting for you at 2:00 pm at the Movich Hotel located in Bogota. Our mechanics will be ready to help you get your bike ready
for the adventure ahead.
In the evening we will have our Welcome Dinner
APROX DURATION 3:00:00
DISTANCE 92,05 KM
ELEVATION GAIN 470 MTS
MAX ALTITUDE 2.752 MASL
CLIMB OF THE DAY  ALTO DEL TEQUENDAMA (DISTANCIA: 12 KMS, PENDIENTE MEDIA: 5 %)
Today we will wake up and have breakfast at the Hotel, to recharge our batteries before going out to ride in this first stage. In which we will ride 92 km of natural landscapes where we will be able to observe a great diversity of birds.
To finish in a private farm where we will have all afternoon to relax
by the pool, waiting for the night to have a dinner with a private chef.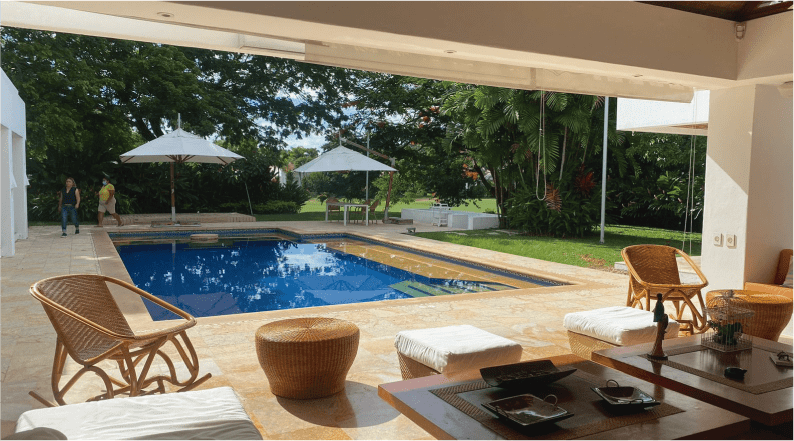 WE WILL MAKE
YOU FEEL EN
FAMILIA!
APROX DURATION 1:40:00
DISTANCE 51,6 KM
ELEVATION GAIN 393 MTS
MAX ALTITUDE 402 MASL
CLIMB OF THE DAY  ALTO DEL NIDO (DISTANCIA: 3 KMS, PENDIENTE MEDIA: 5 %)
Today we will have a preparation ride, where we will focus on conditioning our body, we will do a 52 km stage, where you can receive the race KIT.
Get ready to receive a sports massage in the afternoon, plus a delicious dinner with private chef in the evening.
2
STAGE
GIRARDOT
AGUA DE DIOS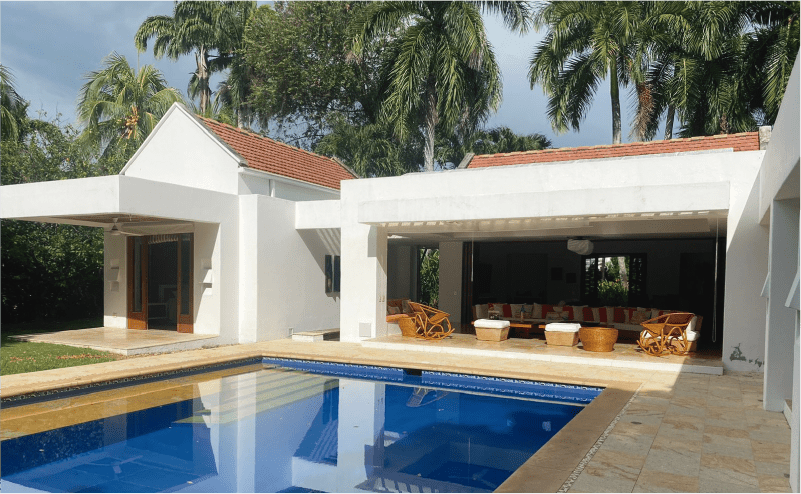 Girardot - Tocaima - Viotá - el colegio - La Mesa - Anapoima - Apulo - Tocaima - Girardot
Today will be the day to test how your legs work. Enjoy this day, pedaling through the lands of Cundinamarca and trying to catch the wheel of the legend Rigo.
After finishing the race and having a few celebratory beers, we will return to the private farm to have an afternoon of Parche with a pool and a special dinner.
Don't stop
cycling, just
eche pa' lante.
After breakfast, we will take you to the airport for your flight home.
We hope you had a fantastic week and we look forward to seeing you soon!
*Alquiler bicicleta: 50 USD por día
*Acomodación sencilla: $USD 400 (Sujeto a disponibilidad)