Santagueda

Escapade (RoAD)
Escape from the common and EXPLORE Colombia through the roads that hide the inner culture. In this trip you will have a relaxing experience in a private farm in Santagueda, Caldas. Here we will have 4 days of good company, tranquility and local gastronomy!

We will ROUTE through the coffee plantations with limitless bikes. The staff of ALTOS Cycling we will be there to make you only worry about enjoying.
170 kms
3.750 mt of acum ascent
*We can do it in any date you want!
4 days / 3 nights fully acompanied trip

3 nights double accomodation




All breakfasts and 2 dinners

All ground transportation

Private driver for non cyclists companions

Bike guides

Support vehicles

24 hour mechanical service

Sports nutrition GOING & ORIGAMI

Souvenir: T-Shirt and Bib Pocket (GRAVEL)


Cooking lesson

Accident insurance

Transportation to starting point

Bike rental
**Remember you can RENT a gravel bike!

We will be waiting for you at 3 PM at Santagueda Valley to start our adevnture. We be hosted by a private pool house where our Staff will be ready to recieve you and start taking care of your bikes in order to have them reay for the days to come. Please only worry about relaxing, at night our CHEF will be hosting a welcoming dinner for the whole group!
***NOTE: If you drove your own vehicle to the starting point we will keep you vehicle parked in the farm. All transportations we be made in our vehicles.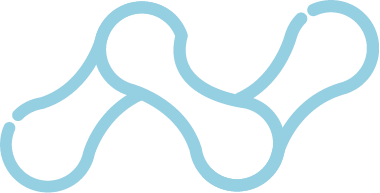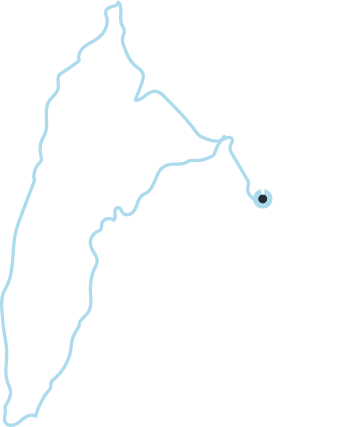 Aprox. Duration 5:25:00
Distance 120 km
Acumulated Ascent 2.100 mts
Max Altitude 1.550 Msnm
Climb of the Day Alto de BELALCAZAR (Distance: 12 km, Average Grad: 6%)


Today we will face a challenging route around CALDAS. The fist part is the biggest climb of the day and then we will face some cool downhills. We will end the ride crossing the Cauca River (The second largest river of Colombia) to get to our farm. In the farm, our non cycling companions will have the day to go to a local coffee farm to learn the whole process of the Colombian coffee. At night we will make home made pizza in our wood oven.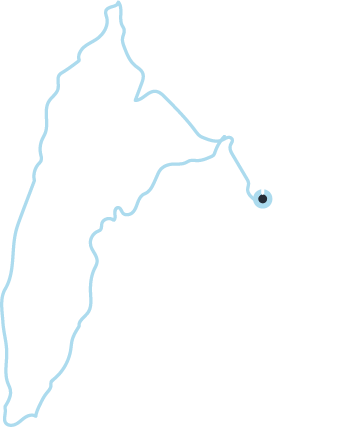 Tiempo Aprox. 4:25:00
Distancia 75 km
Ascenso Acumulado 1.400 mts
Altura Máxima 1.550 Msnm
Puerto de Montaña Alto de la Cabana (Distancia: 9km, Pendiente Media: 4%)
Hoy nos enfrentramos a una ruta exigente en el principio para luego disfrutar de unas bajadas de muy lindas. Terminaremos la montada atravesando el río Cauca y bordenandolo para llegar a descansar a nuestra finca. En la finca nuestros acompañantes, si así lo desean, habrán acabo de llegar de un finca cafetera donde les habrán explicado el proceso completo del café colombiano. En la noche haremos una cena en nuestro horno de leña.
Altimetría Alto de la Cabana

Aprox Duration. 4:40:00
Distance 96 km
Acumulated Ascent 2.350 mts
Max Altitude 1.890 Msnm
Climb of the Day Alto del Chaquito (Distance: 5km, Average Gradient: 8%)


The queen stage. Today will be the hardest day on the bike, we are going to face a ride that few locals know about.Yoy will have the chance to see coffee plantations that are virgin to tourism, really unexplored territory. Hang on tight for this beatiful but hard day. Our non cyclinf companions had the day to go fishing of to water park. In the afternoon we will go back to the farm and have a closure event! Let´s celebrate!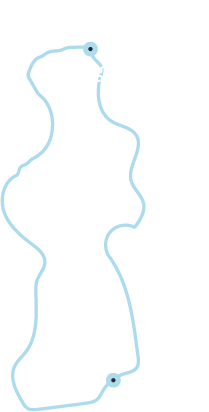 Tiempo Aprox. 5:40:00
Distancia 96 km
Ascenso Acumulado 2.350 mts
Altura Máxima 1.890 Msnm
Puerto de Montaña Alto del Chaquito (Distancia: 5km, Pendiente Media: 8%)
La joya de la corona, la etapa reina. Hoy será el día mas exigente sobre la bici, haremos una montada que pocos locales conocen. Es un terreno poco explorado lo que hace de este día un gran aventura. Cafetales vírgenes al turismo. En la tarde volveremos a la finca a celebrar! Nuestros acompañantes habrán hecho una de las muchas actividades que hay (Pesca, parque acuático, etc). En nuestra última noche tendremos una clase de culinario impartida por nuestro chef invitado.
2
Etapa
Santa Rosa
El Trebol


Altimetría Alto de el Chaquito

After breakfast we will say goodbye to the whole group. We hope you had a geat weekend, see you soon!
*We can do it in any date you want!
Groups with 8+ people: $600 USD per person (30% down payment)
*Bike rental*Transportation to Manizales: 100 USD per person from Bogotá, Cali o Medellín. *Single accomodation: 200 USD per person (Subject to availabilty)